Content
50% Viscose 50% Cotton
This sleek Nikki Chu throw pillow makes a handsome addition to modern sofas and beds. Part chevron pattern, part solid velvet, this eclectic yet sophisticated cushion boasts a striking white and light gray colorway. A gold and tasseled zipper accent divides the textured front cover of this unique pillow.
Content
50% Viscose 50% Cotton
Backing
50% Viscose 50% Cotton
Pantone TPG Colors
15-0000 Dove, 19-0303 Jet Black, 13-0002 White Sand, 18-5102 Brushed Nickel
Various Note
Please Note: All sizes are nominal, accepted variance is +/- 3"
Professional cleaning is recommended for accessories with embellishments, beadwork, embroidery, applique, and hand-dyed features.
Add to Project List
You May Also Like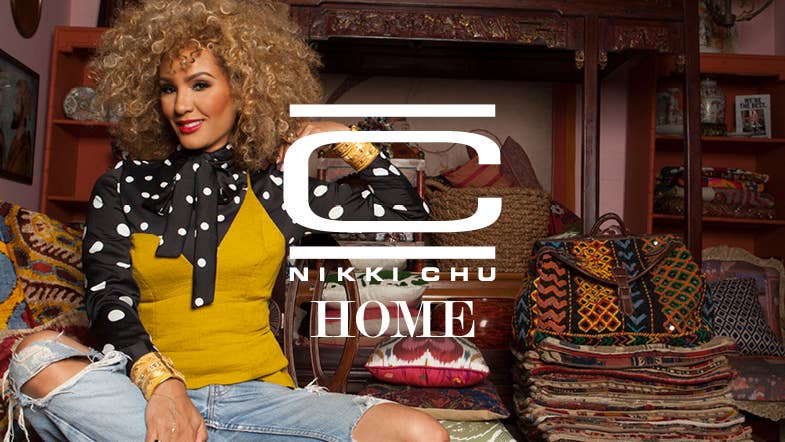 NIKKI CHU
Nikki Chu's philosophy is to create spaces that are personalized, comfortable, yet stylish, with touches of glamour. Her beautiful range of rugs, pillows, poufs and throws reflects this unique aesthetic, mixing modern and sophisticated lines with updated and simplified global patterns.