Omni - OMN09 Lumbar 14X24
The Omni collection designed by Nikki Chu features an assortment of globally inspired patterns, versatile colorways, and boho-femme vibes. The modern Cordele lumbar pillow showcases organic texture and captivating geometrics in a chic black, ivory, and gold palette. Tied tassels on the corners of this cotton and wool cushion complete the bohemian look.
Backing
85% Cotton 15% Linen
Pantone TPG Colors
19-4205 Phantom, 11-0907 Pearled Ivory, 16-0836 Rich Gold
Various Note
Please Note: All sizes are nominal, accepted variance is +/- 3"
Professional cleaning is recommended for accessories with embellishments, beadwork, embroidery, applique, and hand-dyed features.
Add to Project List
You May Also Like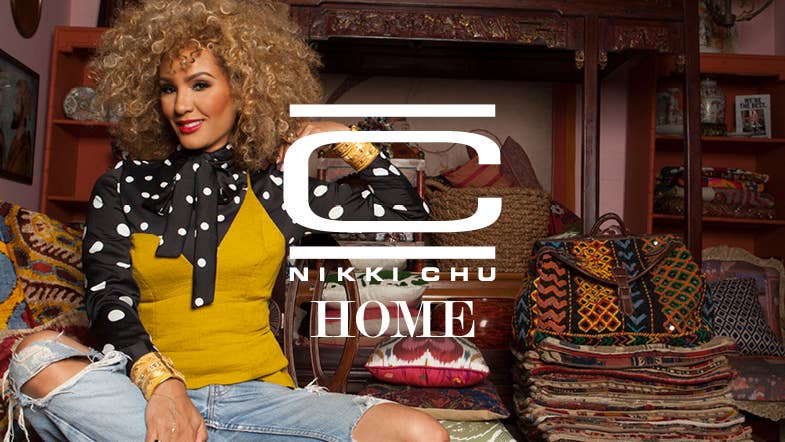 NIKKI CHU
Nikki Chu's philosophy is to create spaces that are personalized, comfortable, yet stylish, with touches of glamour. Her beautiful range of rugs, pillows, poufs and throws reflects this unique aesthetic, mixing modern and sophisticated lines with updated and simplified global patterns.